As our project evolves, we have gathered stories of individual and communities that were touched by dispossession. We are grateful to the contributors and we are honoured to to share these with you.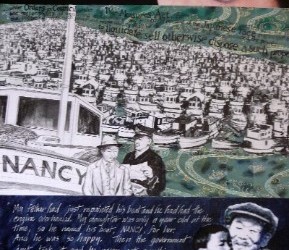 "Tied up" - Mixed media collage -Lillian Michiko Blakey In 1996, I asked my mother Lillie Reiko Hamaguchi to write her story for her grandchildren.  Since then I have been dedicating my artwork to the telling of my family story of relocation. See www.blakeyart.ca...
Share your story…
If you have a story of an individual, family, or community that was touched by dispossession, we would love to be able to share it with visitors to our site.