Join preeminent Holocaust scholar Michael Rothberg (UCLA) and Landscapes of Injustice Project Director, Jordan Stanger-Ross (University of Victoria) with moderator Charlotte Schallié (UVic) for a conversation about the legacies of historical injustice. Reflecting on the intersections and differences between their respective areas of research, they'll discuss the present imperatives that emerge from histories of harm. Rothberg's recent work has explored the transformative possibilities of recognizing that most of us are implicated, in one way or another, in past wrongs. Stanger-Ross's focus on the dispossession of Japanese Canadians has led him to conclude that we are "heirs to landscapes of injustice." In this session, students and members of the general public are invited to ask where they fit into histories that they inherit.
Wednesday, January 27, 2021
For a link to the recorded presentation, email info@landscapesofinjustice.com
Moderator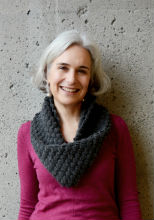 Charlotte Schallié is a Professor and Chair of Germanic and Slavic Studies at the University of Victoria. Her teaching and research interests include post-1945 diasporic and transcultural writing/filmmaking, memory studies, Jewish identity in contemporary cultural discourse, and teaching and learning about the Holocaust (HTL). Her current research project —"Narrative Art and Visual Storytelling in Holocaust and Human Rights Education," is working on developing a new dialogical-reflective pedagogy in Holocaust and Human Rights education fostering broad and deep collaborations and intercultural exchange between researchers, visual artists, Holocaust survivors, librarians, students, and community members in Canada, Germany, Israel, the Netherlands, and the UK.
Speakers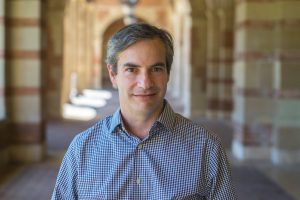 Michael Rothberg is the 1939 Society Samuel Goetz Chair in Holocaust Studies and Professor of English and Comparative Literature at the University of California, Los Angeles. His latest book is The Implicated Subject: Beyond Victims and Perpetrators (2019), published by Stanford University Press in their "Cultural Memory in the Present" series. Previous books include Multidirectional Memory: Remembering the Holocaust in the Age of Decolonization (2009), Traumatic Realism: The Demands of Holocaust Representation (2000), and, co-edited with Neil Levi, The Holocaust: Theoretical Readings (2003). With Yasemin Yildiz, he is currently completing Inheritance Trouble: Migrant Archives of Holocaust Remembrance for Fordham University Press.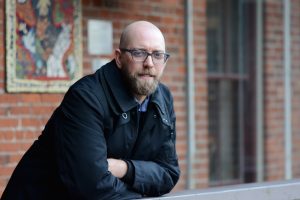 Jordan Stanger-Ross is a University of Victoria Provost's Engaged Scholar, Associate Professor of history, and Project Director of Landscapes of Injustice, a SSHRC partnership project (2014-2021) to tell the history of the dispossession of Japanese Canadians. His work on this topic has received honours from the Canadian Historical Association, the Society of Regional and Planning History, and the Canadian Race Relations Foundation. His previous book, Witness to Loss, co-edited with Pamela Sugiman, was shortlisted for the Wilson Institute Prize for the best book in Canadian history. His latest book as editor, Landscapes of Injustice: A New Perspective on the Internment and Dispossession of Japanese Canadians is part of the Wilson Institute for Canadian History's series, Rethinking Canada in the World
Presented in association with Landscapes of Injustice and the US Holocaust Memorial Museum