Wilson Institute Lecture Series
Landscapes of Injustice: A New Perspective on the Internment and Dispossession of Japanese Canadians
Author (virtually) Meets Critics
Join Dr. Jordan Stanger-Ross and a panel of distinguished readers for a discussion of his latest book, Landscapes of Injustice, the most recent installment in the Wilson Institute's Rethinking Canada in the World book series (McGill-Queens Press).  Landscapes of Injustice is the definitive statement of a major national research partnership, of which Stanger-Ross is the Director. The book reinterprets the internment of Japanese Canadians by focusing on the deliberate and permanent destruction of home through the act of dispossession. A short book summary will be followed by critical commentaries from Constance Backhouse, Maryka Omatsu and Nicholas Mulder. General discussion and questions from the audience will be moderated by session chair and series co-editor, Sean Mills.
Thursday, November 19, 2020
1:00 -2:00 pm Pacific Time
***Here is a link to the recording of the talk https://youtu.be/tUOMIws5FfE 
A major reinterpretation of the internment of Japanese Canadians.
In 1942, the Canadian government forced more than 21,000 Japanese Canadians from their homes in British Columbia. They were told to bring only one suitcase each and officials vowed to protect the rest. Instead, Japanese Canadians were dispossessed, all their belongings either stolen or sold. Families lost heirlooms and everyday possessions. They lost decades of investment and labour. They lost opportunities, neighbourhoods, and communities; they lost retirements, livelihoods, and educations. When Japanese Canadians were finally released from internment in 1949, they had no homes to return to. Asking why and how these events came to pass and charting Japanese Canadians' diverse responses, this book details the implications and legacies of injustice perpetrated under the cover of national security.
In Landscapes of Injustice the diverse descendants of dispossession work together to understand what happened. They find that dispossession is not a chapter that closes or a period that neatly ends. It leaves enduring legacies of benefit and harm, shame and silence, and resilience and activism.
Bios
Sean Mills is a Professor and the Canada Research Chair in Canadian and Transnational History. He came to the University of Toronto after completing a postdoctoral fellowship at New York University, and his research has addressed questions of migration, race, culture, political thought, gender, and empire. His first book, The Empire Within: Postcolonial Thought and Political Activism in Sixties Montreal (2010), was awarded the Quebec Writers' Federation First Book Award, and earned an Honourable Mention for the Canadian Historical Association's Sir John A. Macdonald Award/Governor General's Award for Scholarly Achievement. His second major book, A Place in the Sun: Haiti, Haitians, and the Remaking of Quebec (2016) won the Prix de la présidence de l'Assemblée nationale du Québec for the best book in Quebec politics, as well as the Clio-Québec Prize from the Canadian Historical Association. He is currently working on a new book about art, culture, and social change.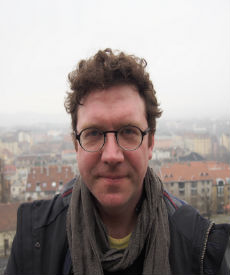 Jordan Stanger-Ross is a University of Victoria Provost's Engaged Scholar, Associate Professor of history, and Project Director of Landscapes of Injustice, a SSHRC partnership project (2014-2021) to tell the history of the dispossession of Japanese Canadians. His work on this topic has received honours from the Canadian Historical Association, the Society of Regional and Planning History, and the Canadian Race Relations Foundation. His previous book, Witness to Loss, co-edited with Pamela Sugiman, was shortlisted for the Wilson Institute Prize for the best book in Canadian history.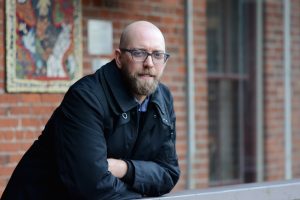 Constance Backhouse is a member of the Faculty of Law at the University of Ottawa. She has published a number of prize-winning books: Petticoats and Prejudice: Women and Law in Nineteenth-Century Canada; Challenging Times: The Women's Movement in Canada and the United States; Colour-Coded: A Legal History of Racism in Canada, 1900-1950; The Heiress vs the Establishment: Mrs. Campbell's Campaign for Legal Justice; Carnal Crimes: Sexual Assault Law in Canada, 1900-1975.  Her latest books, Claire L'Heureux-Dubé: A Life, and Two Firsts: Bertha Wilson and Claire L'Heureux-Dubé at the Supreme Court of Canada were released in 2017 and 2019.  She was made a Fellow of the Royal Society of Canada in 2004 and named to the Order of Canada in 2008.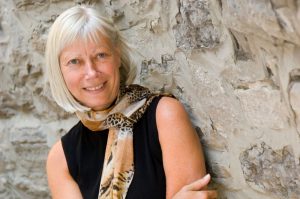 Maryka Omatsu became the first woman of East Asian descent to be appointed a judge in Canada 27 years ago. In the 1980s, Judge Omatsu acted as a legal counsel for the National Association of Japanese Canadians (NAJC) and was a member of their Strategy and Negotiation Team that won Redress for her community.  Today, she is a member of the NAJC's team seeking Redress from the Province of B.C.

Nicholas Mulder is an Assistant Professor of Modern European History at Cornell University. His research focuses on the political and economic history of the interwar period. Mulder's first book, The Economic Weapon (forthcoming with Yale University Press) is a history of the origins of economic sanctions in early 20th-century inter-state politics and the League of Nations. His research about the Anglo-American Trading with the Enemy Acts, economic warfare, and the Versailles Treaty has been published in the Journal of Global History and the Journal of the History of International Law. He is currently working on a new project on the history of property confiscation from 1914 to the 1970s, which explores the role of political struggles over dispossession in the mid-century Europe and beyond.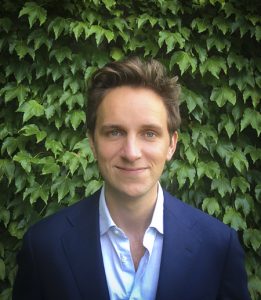 Presented by