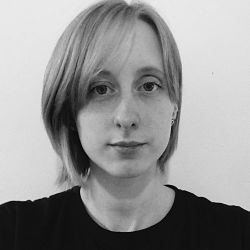 Ariel Merriam
Student Researcher
Ariel Merriam is a graduating student in the Honours History program at
the University of Victoria. Her fourth-year thesis examines the operation
of power, rhetoric, and property relations within the records of the
Vancouver Office of the Custodian of Enemy Property. In the summer of
2015, Ariel worked as a student researcher in the Land Title & Government
Records Cluster. This summer, she looks forward to working with the
Community Records & Directories Cluster.